Mini Album with Self-Laminating Pouches - Cards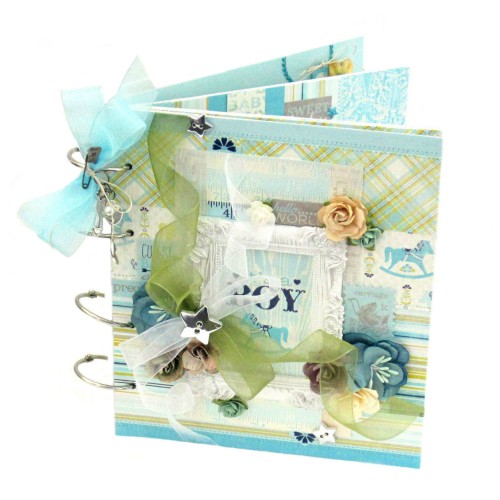 As you can see I didn't use the
Self-Laminating Pouches - Cards X-Large
in a traditional way, but instead used the self-laminating cards because they are durable - protecting my mini album pages from damage and making the pages easy to turn.
First, I removed the white paper from between one self-laminating card and adhered the card together. I then cut three 2.5"x9" rectangles and punched four holes along the left side of each rectangle. Next, I placed a strip of Extreme Double-Sided Tape 1/2″ on both sides of the self-laminating card.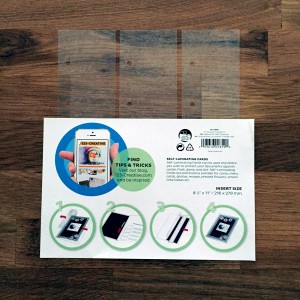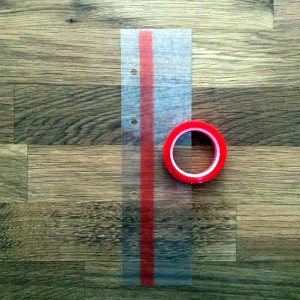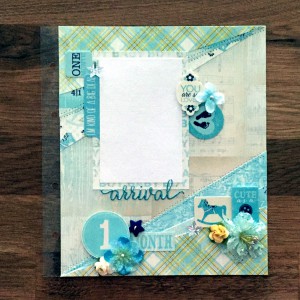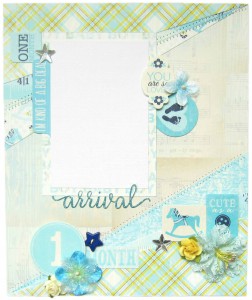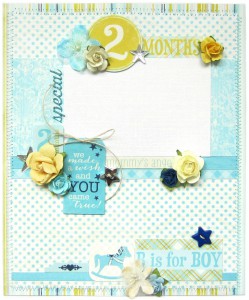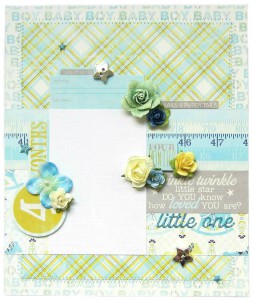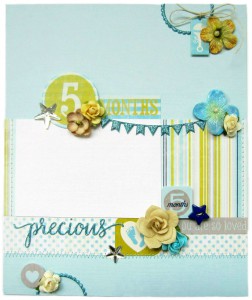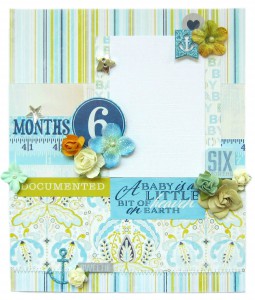 Here are a few close-ups:
Authentique Paper, Cuddle 'Boy'
Authentique Paper, Cuddle 'Boy' – components, details
Mon Ami Gabby, Petaloo & Prima Marketing – flowers
Prima Marketing, Shabby Chic Treasures – resin frame
Fun Stampers Journey – floss
Scrapbook Adhesives by 3L®
Thanks for joining me today!