Honor Tag Tutorial with Pennant Set
Hi! Today I'm sharing a tag I created using the Donna Salazar with Scrapbook Adhesives by 3L® Pennant Set.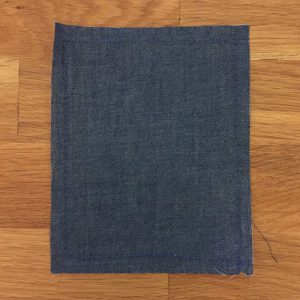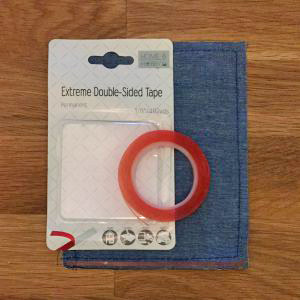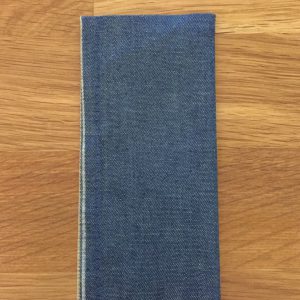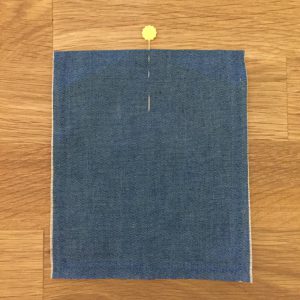 After I marked the center I unfolded the pennant, placed Extreme Double-Sided Tape 1/8″ diagonally in both corners, and then folded each corner towards the pin to create a pocket. Next, I placed Extreme Double-Sided Tape 1/8″ along both sides as well as the top and folded the sides in a 1/4" and the top down 1".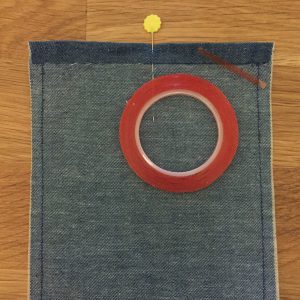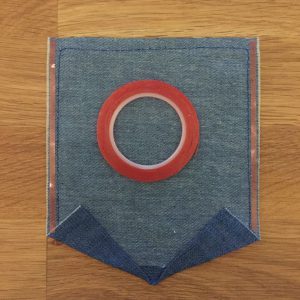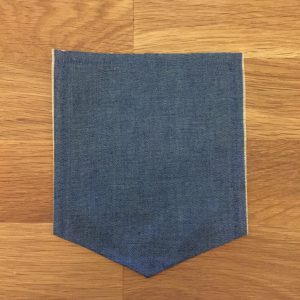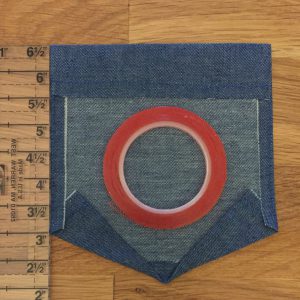 Finally, I added machine stitching to my pocket to make it look similar to a denim pocket (I used a pencil and ruler to create my pattern and then stitched along the lines).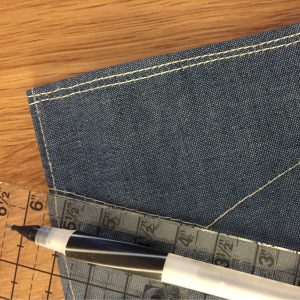 Once my pocket was ready I began creating my tag. I started by placing adhesive along the edges of a tag using the E-Z Runner® Grand Permanent Strips and then covered the tag with pattern paper. I then used a quatrefoil diecut to create a design to add to the background of my tag. Next, I adhered my diecut to my tag using a glue stick (our Adhesive Sheets 4x6" would have made my life simpler but I only had a glue stick).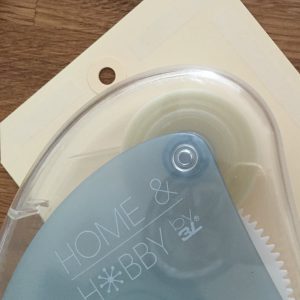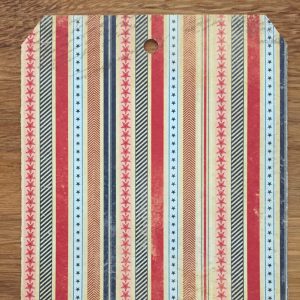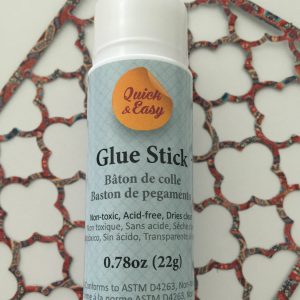 I actually cut two die cuts and placed one at the top and one at the bottom of my tag, and then trimmed the excess off. I covered the gap between the two diecut pieces with the denim-colored pocket I created. To give it dimension I adhered the pocket to my tag using a 3D Foam Creative Sheets Mix.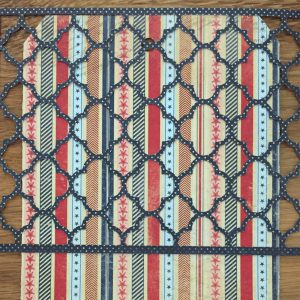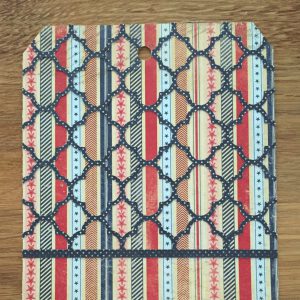 I embellished my tag with a journaling card, stickers, flowers, ribbon, twine and metal accents.
Here are a few close-ups: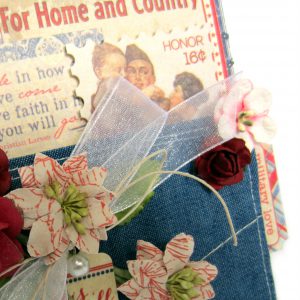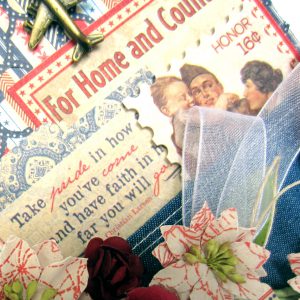 Paper
Authentique Paper, Honor
Embellishments
Authentique Paper, Honor – details
Petaloo & Prima Marketing – flowers
Tim Holtz – jump rings, baubles
Fun Stampers Journey – twine
Misc. – airplane metal accent
Scrapbook Adhesives by 3L
Products
Taylor Expressions – diecut
Thanks for joining me today!